Sugar and Rocky's American Bulldog Puppies
---
It's February 22 and all the puppies have found homes and the new owners have promised to keep in touch and supply us with photos of their new friends. With their permission we'll be posting these on this page so keep checking back if you've become a fan of these American Bulldog Puppies.



December 7, 2003

The pups are now 10 days old and their eyes are just opening.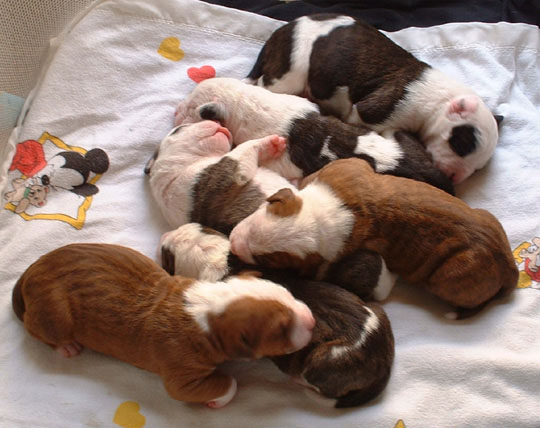 December 12, 2003

Another group shot.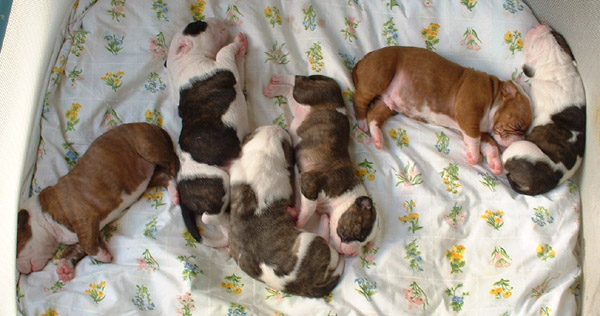 December 22, 2003

Click on small picture to see more photos of individual puppies.




Click on text link for photographs on or about the date shown.





January 10, 2004

As of today two puppies have found owners, the brown boy and the brown girl. More pictures coming this week.






Boy 1 is with his new owners in Ohio and is now known as Abe. These photographs were sent shortly after he was brought home by them in Ohio about February 4.





Brown boy is now called Oliver and is with his owner in St. Paul. Click on picture for photos.







Click for top of page

Copyright © 2003 Tom O'Brien