---
October30, 2003

Rocky, the sire of Sugar's current litter.
November 28, 2003

Sugar and her Thanksgiving litter. Six happy puppies and their proud mother. They arrived yesterday on Thanksgiving. See link at bottom of page for more pictures.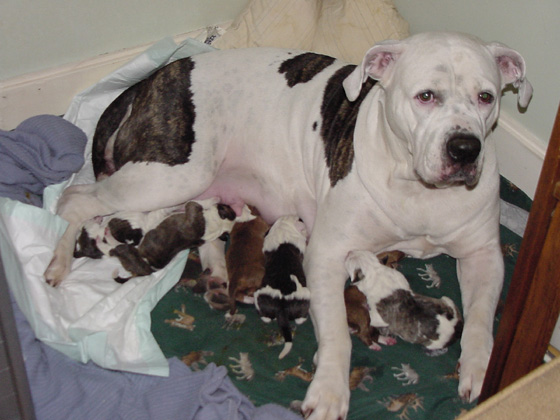 December 7, 2003

The pups are now 10 days old and their eyes are just opening.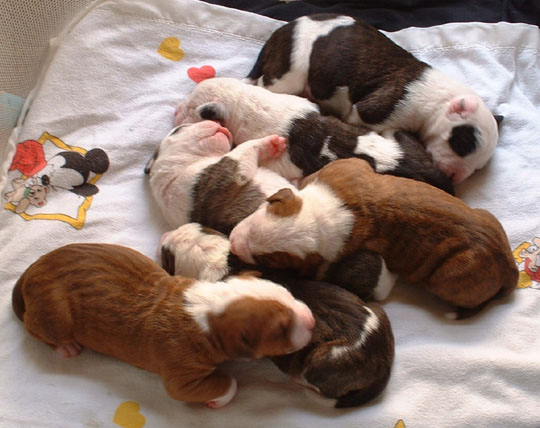 December 12, 2003

Another group shot. For future updates and individual puppy pictures click on link below.




CLICK FOR MORE PICTURES OF OUR PUPPIES >>>
Copyright © 2002 Tom O'Brien